What Market Research Job Titles Will Fade Away?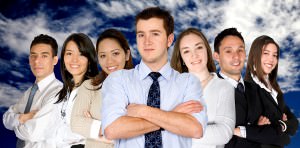 A little reflection on the time and knowledge demands of present day market research suggests that it may be time to update how the function is structured and staffed. Given that there are now many different skills involved in market research, and that each of these skill areas is increasing in complexity, how can one market research project manager excel? How can a general market research project manager have adequate skills, time and talent? Maybe it's time to let people do what they do best. Or alternatively, perhaps assign them by the way their work will be applied?
While running a market research agency years ago, I learned the importance of specialization the hard way.  Sometimes it was better to take somebody who was a market research project manager and have them just focus on statistics—if that's really where their talent lay.  Over time, we actually restructured the organization this way—a Copernican revolution, if you will, that placed human talent at the center of consideration. We had a survey programming specialist, a data collection specialist, an editing specialist, a graphics specialist, and so on. Of course we had a minimal level of cross-training to avoid a single point of failure (due to sickness or project overloads), but specialization was the new normal, and it worked.   Perhaps it is time to look at market research job descriptions on a broader scale and consider how best to define positions to maximize effectiveness and employee satisfaction?
Please see our article on this topic, as published in Quirk's:
http://www.quirks.com/articles/2013/20130125-2.aspx
[Do you have staff that could use some market research training? Check out our self-paced classes; most are under an hour, and all can be viewed conveniently from any web browser.]