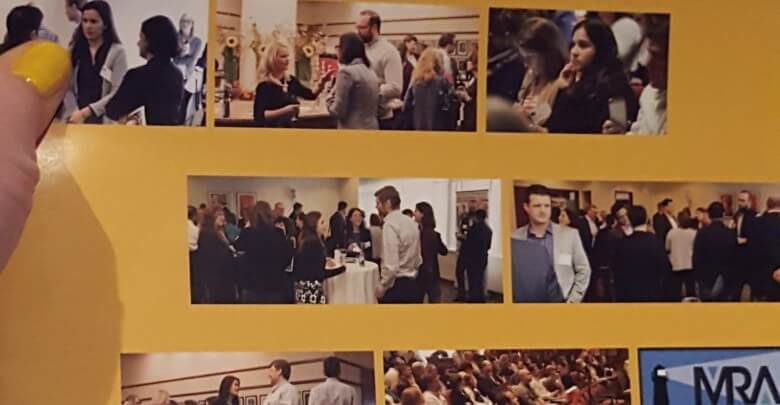 New England Insights Association Spring Conference Recap
I'm always delighted when I'm able to get out of the office and head to an event chock-full of research and insights professionals. It's fun to talk shop with others who are excited about research and insights topics such as survey design, customer personas, and data data data!
I had the opportunity to attend the New England Market Research Association (soon to be the New England Insights Association) Spring Conference last Thursday in Waltham, Massachusetts. Chapter President Cory Mann and President Elect David Gould led the event (helped by a great Board and events team) and the event kept up a brisk pace of learning throughout the day.
I'm consistently impressed whenever I attend a New England regional event for research and insights professionals. The density of research and insights professionals is upwards of 1,400 or so in the New England region and hundreds of them attended this event.
Throughout the day, several themes kept popping up:
Have a solid grounding in the basics of research and insights work

Even if you've been in the industry for many years, going back to basic foundational knowledge is a good idea for everyone. Remember those survey design skills you learned back in the day? Yeah, time to revisit those.

Are you a generalist or a specialist?

We have talked about this before. This came up in conversation also at the Quirks Event in Irvine, and many conversations before and since. What I heard at the New England Market Research Association (NEMRA) conference is a further push to pick a direction and then really own your generalist or specialist selection.

Dashboards and one-page reports
The sessions were excellent and I've selected a few to highlight below:
Getting Better Data from Survey Research presented by David Harris of Insight & Measurement and Ted Pulsifer of Market Cube
David Harris reminded us all that survey research is not the "default research option" and should not be taken lightly. In order to get good, usable data from your surveys you need to really refine the wording, format, and methods of scaling. David shared many examples and evidence from split-sample experiments that just by making minor tweaks in wording, format, or scale use you reduce bias and error.
"Surveys are a form of communication," Harris said, "but they are a difficult way to communicate as you are talking to 300 or 3,000 people and they cannot ask you clarifying questions."
Mind Games for Market Researchers presented by Ronald Shapiro, Independent Consultant in Human Factors, Learning and HR and Margarita Cossuto of Ipsos Connect
Talk about audience participation, this session was a blast — it's not often that you have blindfolded market researchers at a conference! Wrapped into the fun and games of this game show-style session were serious messages about how people (both customers and researchers) think and process information, and how by understanding that we can become more effective researchers and communicators.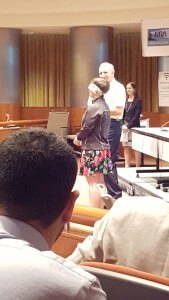 Corporate Research in Motion (Panel) with Rick Blake of The Hartford, Cathy James of Keurig Green Mountain, Joe Johnson of LogMeIn and Amy Zalatan of Vistaprint moderated by David Gould of Monotype
Having worked on both the client and supplier side of the research and insights industry, I was both nodding my head vigorously in agreement and furiously typing notes during this excellent panel discussion.
Much of the discussion centered on the challenges corporate researchers are currently facing. Many of the panelists mentioned it can be difficult to prioritize projects. As Cathy James of Keurig put it "It's a zero sum game. All projects can be high priority, but not all can be urgent." Panelists spoke about balancing shortened project timelines with doing good research, and focusing on "asking the right questions versus the questions being asked [of the research team]."
Another key theme that arose in the panel discussion was honesty and transparency. The panelists highlighted that researchers are in a unique position of often being the ones to deliver not-so-favorable news while still being respected. "Market Research is one of the only functions in a company that gets to say 'I'm sorry your baby is ugly'." The panelists had some wise words on honesty and transparency for suppliers: don't start your pitch with "we are full service" but rather share what you are really good at. That will get your client's attention faster.
When the CEO Calls presented by Peter Shafer of Brunswick Insight
When delivering insights to the C-suite it's important to think about how you will capture, and keep, the executive's attention. Peter Shafer shared some fascinating first-person stories of sharing data and insights with senior executives in situations ranging from product launches to crisis management. Shafer reminded the audience why it's so important for research and insights to have a seat at the table in C-suite discussions, to help shed light on the insights.
Shafer challenged those research and insights professionals who like to share all the information. He asked us all to simplify. Shafer then reminded us to be aware that senior executives might need this information for media interviews and thus need information that is quickly digested: think one slide or a one-page dashboard, not 100 slides (true story!). A great takeaway for sharing insights with the C-suite was this: "Challenge yourself – how would I share these insights in a 2 minute video?"
All in all, it was an excellent regional event with research and insights professionals looking to learn and network!