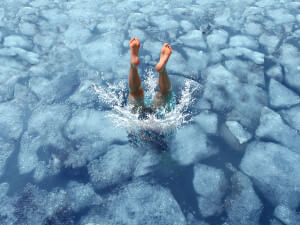 I'm a cool weather person — I'm not a big one for heat and I love air conditioning. So, summer is my season to enjoy the cool air indoors and catch up on my professional development.
Some of us notice a slight dip in workload once summer arrives due to fewer client requests. For me, that's the perfect time to play catch-up on everything from organizing my office to keeping up with my professional development. Another big summer task is looking to the third and fourth quarters of the year to assess what projects will need to be completed before the end of the year.
If you have any Q3 or Q4 projects in which you need to simulate customer choices, it's likely you'll be weighing whether to use conjoint. If you haven't run a conjoint project in a while, or if you have never run a conjoint project, our next Introduction to Conjoint Analysis class kicks off on August 3rd.
Our Introduction to Conjoint class is great for project managers who will be working with data analysts or statisticians for the hands-on programming. So, for those who need to speak the conjoint lingo (both to the programmer and the client) but don't need specific programming guidance.
Below is a brief overview of what we cover in this 90-minute, interactive, live class with instructor Steven Struhl:
Understanding when to use conjoint and related methods
How to guide clients on questionnaire design for conjoint studies, and the implications when using these methods
How to explain the benefits and limitations of different data analysis options
How to read the conjoint data analysis output
How to tackle common risks in conjoint projects such as optimism bias
What software options to consider for conjoint projects
Registration is now open for the August 3rd class. Click here to register and we will see you in class!
Looking to get certified? This class qualifies for PRC credits and is also an approved class for the Insights Association Certificate in Quantitative Research Principles.