Best Market Research Articles of 2013: Second in a Series of 10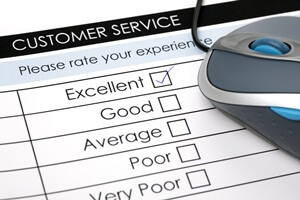 [Research Rockstar interns have written synopses of 2013's best market research articles, as selected by Kathryn Korostoff. This is the second in our series. This synopsis was written by Research Rockstar intern Audra Kohler. Yes, technically this is a 2012 article, but we confess—we missed it until 2013!]
Rateocracy and its Impact on Market Research
RW Connect November 1, 2012
Robert Moran
Welcome to rateocracy, a world of public and nonstop rate-streams.  In this article, Robert Moran discusses the transition from traditional customer satisfaction as "proprietary and periodic" to the notion of rateocracy.
Think about eBay, Amazon, and Angie's List—all public, continuous sources of ratings.  Moran cites a survey conducted by FTI Consulting which found that over 50% of respondents give a "great deal of consideration to online reviews from other consumers on sites…"  While such self-perception data is never perfect, it is safe to say that a high amount of people rely on ratings in order to help with purchase decisions.
The author describes three factors that will lead to an increase usage in rateocracy.  He describes an increase in the ratings culture, a "middleware" system, and the creation of an open and universal ratings system will drive society to rateocracy.
No matter how our society develops rateocracy, there are major implications for market research:
Rateocracy will speed the rate of the consumer feedback cycle.  This will happen both after an initial product launch and over the course of a product's life cycle.
Quarterly tracking studies will become archaic.  On the other hand, the demand for analytics will skyrocket.
It will also increase demand on ad hoc research.  This is in part due to the increase in real-time information.
The focus will be on the "elite purchase influencers."  This segment holds strong online reputations with the widest reach.  These market mavens are critical to any analytical study.
Platforms may change due to the increase in ratings.  Platforms such as eBay, Amazon and Angie's List may offer a free level of analytics now, but continue to charge for advanced analytical tools.
Moran sums it up best, "rateocracy will accelerate the existing trends in market research toward tighter feedback loops, social media listening and big data."
Buckle up.
[Interested in receiving free market research tips & news by email?
Click here to sign up for the Research Rockstar e-newsletter.]