Steroids, Social Media, Barry Bonds, and Market Research: How do they all connect?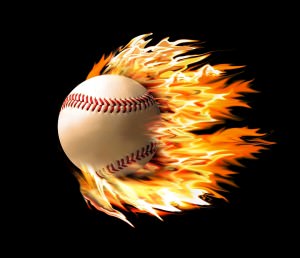 Twitter, Facebook, LinkedIn, and countless other social media sites were either non-existent or in their infancy just five year ago.  In the five years since, they have unquestionably changed society in general and business as well—including market research.  Sounding boards that previously didn't exist are now flooded with comments from millions of users from all over the world.  It's almost as if social media is to word of mouth what steroids were to Barry Bonds.  He went from hitting 30 home runs a year to 70, just as a good (or bad) review of a brand used to reach a few people and now might influence thousands, or even millions.
If leveraged properly, this evolution of social media can be a gold mine for market researchers.  Mike Moran, in his article titled Will social media listening replace market research?, delves into the impact social media is having on market research.  In the end, he answers his title's question with a "no."  Social media listening will not replace market research, it will simply change it.  Consumers are no longer as eager to participate on panels or take surveys because they now have many other venues to express their opinions.  Why take the time so sit on a panel when you can send a 140 character tweet that gets the same message across to the company and thousands of your followers?
What Moran does not answer in his article is how market researchers can adapt their market research project work to take advantage of the data and mechanisms available via social media.  So the question becomes, what best practices or guidelines can researchers use to adapt to these changes?  Well, Research Rockstar has some concrete suggestions.  Check out Research Rockstar's class "Social Media Meets Market Research" to learn how to take advantage of all the good social media provides, and avoid the many pitfalls (the next session meets August 27th).
[To register for upcoming Research Rockstar classes, visit our store. We have many upcoming dates for over 20 topics.]