Best Market Research Articles of 2013: First in a Series of 10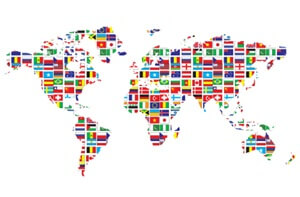 [Research Rockstar interns have written synopses of 2013's best market research articles, as selected by Kathryn Korostoff. This is the first in our series. This synopsis was written by Research Rockstar intern, Dan Cleveland.]
So Many Variables, So Little Time: A practical guide on what to worry about when conducting multi-country studies
February 12, 2013 RW Connect ESOMAR
Author: Jon Puleston and Mitch Eggers
On a survey, do you check "yes" the same amount as someone in India? Probably not! Cultural differences in multi-country surveys yield inaccurate results. Propensity to agree, untruthfulness, and survey "speeders" vary from country to country.
By geographic region, the authors report that there is a 47% variance on the propensity to say "yes", a 16% variance to "like" something, a 28% variance to "agree", a 24% variance to "disagree", and a 13% variance on neutrality. Interpreting these range scales, there is a significant geographic regional difference in responses. India and China tend to be the most "easy going" on surveys by showing greater positivity, while Northern European and North American responses show the greatest negativity. (Imagine how many more Facebook "likes" there are in India!) It is important to delineate that within same-language surveys, responses may vary between countries due to word interpretation.
Untruthfulness variance is 3 to 30% across all regions surveyed. Regions with "high levels of corruption", (defined by the World Bank), proved to have greater levels of untruthfulness. (Yes, people from corrupt nations lie more often!) Untruthfulness, however, is not uniform across all types of questions. Questions involving ownership of "high status" items, showed greater propensity for untruthful responses, whereas "routine" item responses showed greater truth. Untruthfulness is mitigated by screening out respondents that lie on routine questions.
According to the authors, respondents that think longer about each question create more accurate survey responses. All regions showed a presence of "speeders", with an average 85% propensity for speeding on at least one question. Speeders are curbed by questions that are phrased in a personal context and are dissimilar in construction. Speeders generally answer positive, speed on more complex questions, and speed on questions with "natural disagreement".
Remember to think about "yes" people, liars, and speed demons before you take a "perfect survey" international.
This survey compared 11,000 respondents in 15 countries control group responses to treatment group responses.
[Do you have staff that could use some market research training? Check out our On Demand classes; most are under an hour, and all can be viewed conveniently from any web browser. We've even got a self-paced questionnaire design class!!]