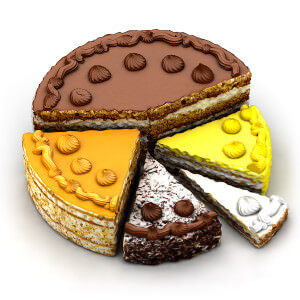 Alliance of International Market Research Institutes: A Pie Grows in Manhattan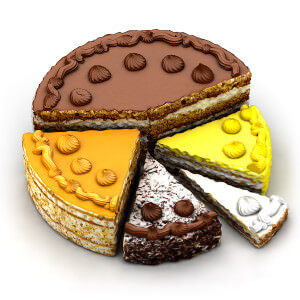 At last week's AIMRI conference in NYC, I had the opportunity to meet market researchers from around the world: Czech Republic, England, Italy, Mexico, Spain, and more.  A small but dedicated group of researchers met to share current insights on market research trends, and to constructively discuss our industry's future.
With contributions to the conversations by John Mackay (who, among other roles, is the founder of The Research Club), Lenny Murphy, Ruth Stanat and others, some of the presentations—and discussion—repeatedly pointed to an underlying question:
Is the volume of "traditional" survey work declining, or is it simply that the volume of other methods is growing faster? In other words, the market research pie is growing, and surveys have a smaller slice of a larger pie?
Personally, I don't see any evidence that the volume of surveys is declining—if anything it is increasing. But I also see plenty of evidence that as a percent of the total, surveys are declining.
Evidence was abundant at AIMRI as well. Consider the presentation by Marshall Toplansky of WiseWindow, who shared a case study example of using a combination of social media research and ethnography as a Phase 1 to a quantitative Phase 2. This is consistent with many cases I see in client-side organizations; market research surveys are still being done, but are increasingly augmented by other methods.
As further evidence, consider that three of the ten presentations were specifically about panel based research. Panels (at least for now) are largely focused on data collection for online surveys.
And finally, lest there be any last doubt that surveys are still being done in volume, consider this: by my last count, there are now over 50 companies offering online survey platforms. Okay, this isn't a fact specific to the AIMRI conference, but if survey volume was shrinking, I don't think we would be seeing such a surge in new software platform entries.
Surveys are here. Vast volumes are done every day.  But as other options grow in volume, market research agencies simply have to ask themselves: what does the term "full service agency" really mean in today's context?
[Our new Intro to Quantitative Data Analysis program starts next week! Taught in the Research Rockstar virtual classroom, this new 4-week program is geared to anyone interested in quantitative analysis, even if you have no previous background in statistics.]