QuestionPro? AYTM? SurveyGizmo? Zoomerang?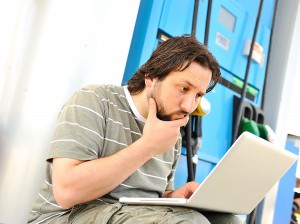 We get a lot of questions from people evaluating low-cost online survey platforms. And given that there are now more than 50 options available (see partial list at the end of this article), it is a bit confusing. Before you start evaluating options, consider these checklist items:
Do you want a platform that integrates with a third party for panel access, or do you plan to provide your own sample?
Do you need support for constant sum, rating, and semantic differential scales?
Do you want to be able to impose complex quota rules?
Do you want to be able to set up a library of commonly used questions or survey designs?
Do you prefer simple questionnaire designs (perhaps for colleagues who may find more advanced options confusing)?
Do you plan to do data analysis in the platform itself, or will you be exporting to SPSS or other programs?
Do you want to customize and automate delivery of reports to colleagues?
Depending on your answers, your platform needs will vary. In fact, a "yes" answer to 2 or 3 of these will narrow your field of options down considerably.
Here are some of your lower-cost online survey platform options:
AYTM – http:/askyourtargetmarket.com/
Checkbox – http:/www.checkbox.com/
QuestionPro – http:/www.questionpro.com/
SurveyGizmo – http://www.surveygizmo.com/
SurveyMonkey – http:/www.surveymonkey.com/
Wufoo – http:/wufoo.com/ (just acquired by SurveyMonkey)
Zoomerang – http:/www.zoomerang.com/
And many, many more!
[If you haven't done so already, click HERE to sign up for Research Rockstar's Market Research Newsletter.]