2010 Market Research Conferences: Do In-Person Events Still Matter?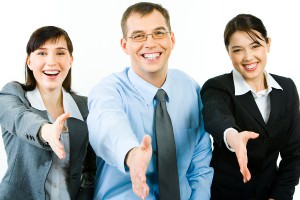 The US 2010 Market Research conference season will be starting soon. Luckily, this year they are a bit more spread out than last year.
The MRA's big conference will be in Boston in June.
The AMA's annual Market Research Conference will be in Atlanta in September.
And IIR's The Market Research Event will be in San Diego in November.
I can hear the sighs of anticipated exhaustion already. Travel, sessions, expense reports.  And the dreaded, overflowing inbox that faces you upon returning to work the next week.
Besides, we have to ask ourselves: do in-person events matter anymore? Look, I am in the business of online training—I LOVE online content. But I do believe that there is still a place for in-person events as well.  And here is why:
Networking

. Whether you are looking for a new client, collaborator, employee, job, supplier, peer or friend, there is nothing like getting together with a group of like-minded professionals for meeting new people. People who may inspire you, inform you, connect you, or just make you smile. I always meet smart people at these events, and that alone makes attendance worthwhile. Some of these events even offer "speed networking" sessions to help you meet new people even more efficiently!

Serendipitous learning

. With online venues, I tend to find what I am looking for. I want to learn about X, so I find it. Yes, I might pick up some useful tangents along the way. But I am pretty much on track. But what about all of the great stuff I may not know enough about to seek out?  At conferences, I often see a session on something new to me…something I wouldn't otherwise learn about. I take a leap and give it a try. Is it always a success? Nope. But when it is, it more than makes up for the duds.
Engaging debates. I find great value in participating in real-time debates and Q&A. A healthy exchange of different options. An unexpected opportunity to listen, really listen, to a different point of view. And again, as much as I love the exchanges I participate in online (and I have participated in my fair share of exchanges on LinkedIn and various blog sites), in-person debate is simply a richer experience. There. I said it.
If you are like me and enjoy making new connections, discovering new resources, learning new topics or simply meeting smart people, I encourage you to make time for at least one of these three events.
Also, I'll be speaking at both the AMA and MRA conferences this year, so I will hope to meet you in Atlanta or Boston!
[Want access to online market research training? Try us out with a FREE membership:  FREE!]