Visit Research Rockstar at the MRA's 2015 CRC – October 4th & 5th, 2015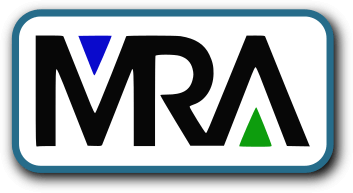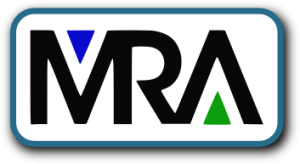 Join us at the MRA's upcoming CRC event in St. Louis and attend one of our training classes. Research Rockstar is thrilled to have been selected as the training partner for this industry-leading event.
All classes include 4 hours of live instruction, printed class workbook, related reference materials, practice exercises, beverage service, expert instruction, and time for Q&A.
Class
Date and Time
Instructor Bio
Class Description
Storytelling That Maximizes Research Application
Sunday October 4
1:00pm-5:00pm CDT AND
Monday, October 5
8:00am-12:00pm CDT
Delanea Davis is founder and president of Solstice Strategy Partners, LLC. She brings 18 years of professional experience in corporate strategy positions and advanced training in business psychology and market research.
Students will learn storytelling techniques that grab an audience's attention and keep it. Class content includes storytelling examples, how to construct a story and how visuals can support storytelling (data visualization and infographics techniques). Both quantitative and qualitative research examples will be used.
Applying Behavioral Economics to Market Research Projects: 3 Applications
Sunday October 4
1:00pm-5:00pm CDT
AND
Monday, October 5
8:00am-12:00pm CDT
Namika Sagara, Ph.D. is a behavioral scientist and a consultant working with universities and companies to conduct research and apply academic insights from the field of behavioral economics, marketing, and consumer psychology to real-world practices.
How can we encourage survey response honesty? How can we optimize pricing research accuracy? How can we get research participants to give us more accurate information when self-reporting behavior, especially future behavior? The field of Behavioral Economics has key lessons that address these important questions. Don't miss this fun, fast-paced class for a precise look at how BE can be applied to market research quality improvements.
Finding the Low Hanging Fruit Through Predictive Analysis
Sunday October 4
1:00pm-5:00pm CDT
AND
Monday, October 5
8:00am-12:00pm CDT
Kathryn Korostoff is Research Rockstar's lead instructor. She has personally directed more than 600 market research studies, and has been using quantitative analysis methods for more than 20 years. In addition to her work at Research Rockstar, Kathryn serves on the Marketing Research Association's Board of Directors.
How to find your brand's most attractive customers using predictive analytics. Upon completing this class, students will know how predictive analytics can be used to find a brand's most attractive customers. Class content includes logistic regression, Hierarchical Bayes, and Latent class modeling. Students will learn how these techniques are used, the implications for questionnaire design and will review examples of related output and reporting. Attendees should have a solid foundation in basic statistics prior to taking this class.
Designing Device Agnostic Questionnaires
Sunday October 4
1:00pm-5:00pm CDT
AND
Monday, October 5
8:00am-12:00pm CDT
For more than 20 years Greg Timpany has delved into the world of marketing, analytics and strategy. His expertise lies in the space between the structured world of IT and the creative, customer-focused needs of marketing. His expertise has been honed by practical application in B2B, B2C and the public sector.
What types of questions and scales are treated differently by device type? Do participants treat Likert scales differently when on a smartphone versus a laptop? How about rank order and other scale types? What can we do in questionnaire design to make sure we are getting consistent results across device types? A great class for anyone wondering how to make sure mobile survey data isn't skewing the overall data set.
Click here to learn more or to register for these classes today!
Click here to learn more about registering for the CRC conference.