The MRA's First Outlook Conference: Highlights for Market Researchers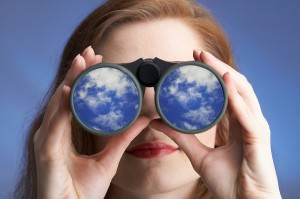 I've been attending the MRA's First Outlook conference in San Diego this week. From conversations with other folks here and some of the sessions I have attended, I've learned some interesting things. Here are just a few highlights before I hop on the plane home.
Cool: As airlines roll-out WiFi, they will also start doing customer satisfaction surveys in-flight. Capturing customer feedback in near real-time—very cool!
Trend: As more clients do research in-house, they are becoming increasingly knowledgeable about research tasks and their time requirements. And sometimes they learn that their agency has been taking advantage of them. One example: a client who found out that a task she had previously paid thousands for was a simple SPSS feature that takes just minutes. Yikes.
Sad: Some clients are referring to their online communities as research resources, but are clearly using them for both marketing and research. In one case, the client seemed very excited about how sanctioned "leaks" of new products to the online community creates buzz. She seemed far less interested in research integrity. Sigh.
Trivia: The famous Chevy Nova Spanish language fiasco is apparently a myth. Apparently the Nova sold very well under that name. Still, ALWAYS back translate your surveys!
Practical: In designing market research across multiple cultural groups, don't equate language with culture association. For example, most second generation Latinos speak English well, but their cultural context is still distinct. Cultural sensitivity and context cannot be based solely on primary language.
Be There Next Year!
Overall, a great conference, good people, and a worthwhile trip. Next year's MRA conference will be in Boston (June 9-11) Mark your calendars now!