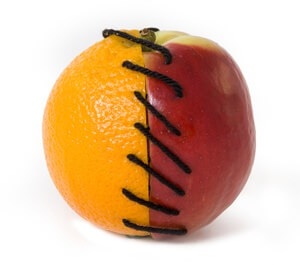 The Irrelevant Market Research Supplier…or Client
Do you consider yourself a market research "supplier" or "client"?
And how easy was it for you to answer that question? I'm betting many readers will actually hesitate before they answer.
Many market research teams have experienced dramatic shifts in research work content and scope over the past few years.  Perhaps the most notable change has been that many market research teams changed how they think about outsourcing and insourcing—often moving away from project-based thinking (where projects are either entirely insourced or outsourced) and instead fragmenting the research process (choosing when to outsource a specific function).  Interestingly, this can be seen in both research client and supplier organizations.
Consider the following hypothetical cases:

If I am a market researcher working for a big CPG company, and some of my projects are outsourced and some are done in-house, am I not both a client and a supplier?
If I work for a market research agency that outsources moderation and high-end statistics, am I not both a supplier and a client?
If I run the market research department for a pharma company, and I do all research in-house except for panel management, am I not an in-house agency (a supplier)?

Today, "suppliers" may be full-service agencies or in-house groups (just like many large companies have in-house PR agencies).  And "clients" may outsource entire projects, or only pieces. Don't we all know at least one "client-side" research executive whose team does everything in-house (and very well) except they outsource reporting? And others that do the opposite: whose team outsources data collection and analysis, but does the reporting in-house?

So, do you consider yourself a market research "supplier" or "client"?

Or, do you find that categorization entirely irrelevant?

Join the conversation by leaving a comment below.