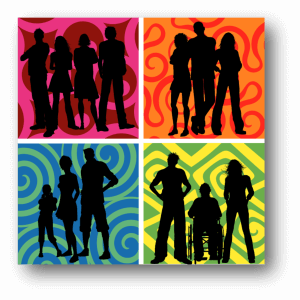 "Manageable pieces"
"Bite sized chunks"
"More easily digestible groups"
Each of these are phrases that have been used to describe market segmentation, through which a target market is divided into logical subgroups based on some combination of  demographic, psychographic, attitudinal or behavioral variables.  With the resulting segmentation model, companies can target their activities and strategies to address specific opportunities.
Why execute market segmentation? One reason is to achieve differentiation. You can help your brand or product stand out in an increasingly noisy marketplace by identifying (with more originality than your competitors' do!) positioning opportunities with specific customer groups.
Market segmentation can also help inform messaging that is targeted and not generic, optimize marketing budgets by focusing on the most attractive segments, and more.
Now, if you are a market researcher new to market segmentation studies, the pressure of delivering on even one of the benefits above can be daunting!
Before embarking on a segmentation project there are questions to consider such as:
How to design a segmentation project?
What are the different sample methods to consider?
What are the different approaches to defining segments?
How to avoid common market segmentation project risks?
What are the important differences between B2B and B2C segmentation studies?
So, where do you go from here? You join us at our Market Segmentation: Practical Steps to Research Success class on April 26th!
In this 90-minute class, which is perfect for anyone new to segmentation, we will cover approaches to segmentation, sample methods, common risks and how to avoid them, as well as B2B and consumer market considerations. Click here to take a look at our class agenda.
If you have a segmentation project coming up, or if you want to add new skills to you research toolkit, join us on April 26th!