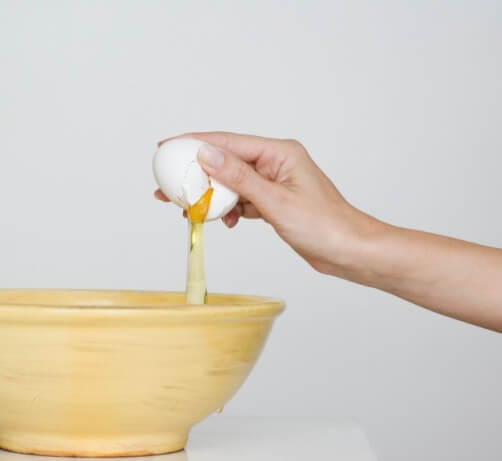 Recipe for eLearning: A Letter from Research Rockstar's Director of eLearning Curriculum
One day when my nephew was 8 years old, he brought cupcakes to elementary school. The teacher asked him who made the cupcakes. Unflinchingly, he replied "Betty Crocker." While his classmates may not have chuckled, his teacher certainly did. Similarly, whether you "bake" from scratch or out of a box, the recipe for good eLearning starts with preparation.
When I joined Research Rockstar in October 2014, the President had a goal to upgrade the self-paced classes offered from its website, www.training.researchrockstar.com. The company already had over twenty excellent courses offered as "live" instructor-led virtual classes, and as self-paced ones—covering a wide range of qualitative and quantitative market research topics.
But the President, Kathryn Korostoff, was clear: it was time to raise the bar on self-paced learning for the market research industry. She gave me a mission: continue delivering the same high-quality content while improving student comprehension and retention. Oh, and keep it fun.
I knew this would be harder than "just add water." Still, at least I had a library of existing, great content with which to work, and for eLearning developers like myself, that's not always the case.
To get started, I did three things: (1) audited existing classes, (2) reviewed current documentation (workbooks and related student reference materials) (3) and developed a set of selection criteria I would use to make sure we chose the best tool for Research Rockstar's goals (the company had outgrown the software previously used to develop its self-paced classes).
Selecting an eLearning Authoring Tool
There is no shortage of eLearning authoring tools and each one has an array of features, enhancements, templates and options. And ultimately, they are all aimed at supporting instructional design, allowing the eLearning developer to create a storyboard and give the course a "voice" so that the learner will be engaged.
After analyzing various products, I narrowed our short list to two: Lectora and Storyline. I then did trials of each, so that I could get hands-on and see which one would best meet our selection criteria. I created samples, and quickly identified some differences.
While both products are excellent, we settled on Lectora. It's a popular, robust eLearning authoring tool which provides a wide range of features such as importing existing PowerPoint slides, designing custom animations, sectioning segments within a course, supporting an assortment of quiz question types (multiple choice, hot spots, drag and drop, true/false) and generating a Certificate upon successful course completion. As a developer, I found it powerful and easy to work with. Kathryn was also particularly happy with Lectora's collaborative reviewing tool, ReviewLink.
Preparing Self-paced eLearning for Research Rockstars
The key ingredient to good eLearning is engaging the learner by way of activities. Through various learning modes—audio, video, visual and kinesthetic—the learner becomes involved in the process. Some studies indicate that interactivity can boost the overall knowledge retention rate to anywhere from 50% to 90%. Compare this to the training industry's average knowledge retention rate of 5% to 30%, and you see how interactivity can improve results. So over the next few months, I'll be working to transition Research Rockstar's self-paced classes to the Lectora platform while adding multimedia content and animations to showcase scenario-based learning. Thus, I intend to improve comprehension and retention rates for our market research training students1.While keeping it fast, fun and convenient, of course.As the newest member of the Research Rockstar team, I welcome any feedback and suggestions.Contact me at DMascott@ResearchRockstar.com or at 508.691.6004 ext 706.

Debra Mascott's recipe for good eLearning:

One package of good content (substantiated by Subject Matter Experts)
One solid, robust, authoring tool (to provide multimedia, interactivities, questions and flexibility).
One instructional designer to give the course a voice, follow adult learning theory, highlight clear performance objectives, create engaging activities, and reinforce concepts with summaries.
Sprinkle activities, multimedia, audio, video, characters and knowledge checks to bolster the material.

Mix all four ingredients and it may come out just as delicious as my nephew's Betty Crocker cupcakes.