Questioning Your Questionnaire Design Skills?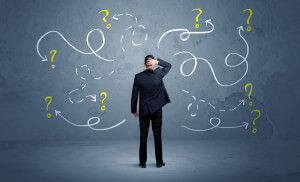 "Garbage in, garbage out."
In the research and insights industry that is a phrase often mentioned in the context of survey projects. If your questionnaire is poorly designed, it will not yield workable data and juicy insights.
More than once I've been brought in towards the end of a project to consult with a client when they are frustrated with a survey project that isn't yielding actionable insights. In looking at the questionnaire there are often glaringly obvious missteps in scale use, leading questions, biased questions and other issues. It's then frustrating and costly for the client when a project needs to be done again (if there is even budget left) due to poor questionnaire design.
While the focus of discussion within the industry often seems to be on the output of research projects, it's equally as important to focus on the front end of the project —the structure and design of questionnaires — to avoid the "Garbage in = garbage out" scenario.
If the above makes you uneasy, like it could happen to you, it's time to brush up on your questionnaire design skills. For survey project newbies, your first click should be on 10 Point Checklist for Questionnaire Design: Practical Tips for Market Researchers kicking off July 12th. If this isn't your first survey rodeo but you're not super-savvy regarding scale selection, head on over to Questionnaire Design 201: Scale Selection which starts this Thursday, June 8th.