Market Research Receptivity: You can throw the ball, but will they catch it?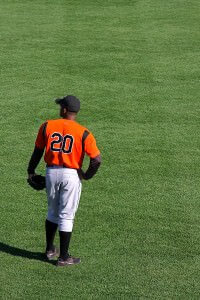 Will your internal audience be receptive to your fantastic, new, market research results? How can you maximize market research receptivity? Think about this carefully—a brief reflection on this topic can ultimately impact your project's success.
Take a little quiz:
Is your company full of market research skeptics who will reject any results that conflict with their personal opinions or preconceived beliefs?
Is your organization full of people who will only accept good news and will shoot the messenger if there's bad news?
Do you have people who are going to be cynical about the market research results no matter what—whether it's qualitative or quantitative, even if the results are based on large numbers of participants?
If your research will be among your current customer base, will your salespeople object to "their" customers' information being shared?
Scoring isn't really necessary, is it? Even if you answered "yes" to just one or two questions, you face a challenge.
Market Research Cynicism is Healthy
A little bit of market research cynicism is fine. In fact, it's healthy. I like it when people ask tough questions because it shows me that they're paying attention. And let's be honest: there is some shabby research out there; people should ask questions.
Still, excessive market research cynicism is counterproductive. To keep it from derailing the research process, it's a good idea to assess it and determine its root cause. Be sure to understand why they are inclined to be market research skeptics:
Did a past research project go terribly awry? You need to find out what happened, so that preemptive steps can be taken to avoid a repeat. If relevant, those steps can be stated as project requirements in the RFP.
For example, did a past project fail because the client did not feel adequately informed of deviations from quota requirements?
Does your audience have unanswered questions about the research team's or (if applicable) the agency's qualifications? If so, it's usually an easy fix. If you know certain credentials are required to establish credibility, take the time to inform your client accordingly.
For example, will your audience be more confident in the market research results if you take the time to introduce the research team and their educational credentials at the start of a big presentation?  A little bragging can go a long way.
Are the market research skeptics worried about respondent quality? This is a common, legitimate concern. We often need to give our clients reasonable and precise information about sample sources and the techniques used to qualify respondents and data check responses. Again, this is going to increase their willingness to trust the market research project's results.
In many cases, a little forethought and preparation of a preemptive strike can go a long way toward overcoming market research cynicism and improving market research receptivity. In contrast, avoiding the issue only leads to heartache.   You can throw them a soft pitch—market research results they should definitely be able to "catch"—but they still have to be willing to do so.
[Want access to more market research articles and training materials? Sign up for the Research Rockstar newsletter: SIGNUP]