It's not a Survey, It's a Contest!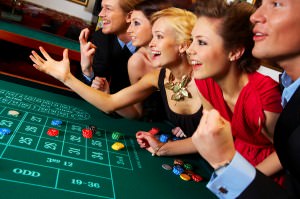 People like contests. I don't know why. Must have something to do with why so many people like gambling.
People generally don't like surveys. And it's getting worse. How I long for the days when 20% response rates were considered "low."
I've seen some creative strategies lately, to make surveys feel less, well…, like surveys. So the next time you need a quick customer insight blast:
Ask employees for help

. Those with company-related blogs and twitter accounts can post a link to a short questionnaire, along with a contest offer.

Send out a one-question, open-ended poll

. Here is a slightly paraphrased one that I saw recently, and it was quite effective, "What one thing would you like (brand) to do differently in 2010?" The client received lots of response, and found some surprising recurring themes. It wasn't onerous for the respondents, and the client got some great insights.
Offer an essay contest. A good topic might leverage the upcoming new year with a topic like, "In 500 words or less, describe your kitchen in the year 2020." Or for more of a B2B angle, "…what will your work space look like in 2020?" What a great way to get customers engaged in brainstorming about future scenarios related to your product category.
Lead with the contest. One company offered a photo contest. Then at the site where the online submissions were made, a relevant survey invitation popped up. While the example I saw was for a photography-related business, others could do it too. I can easily imagine a snack bar company hosting a photo contest, "Show us where you eat our bars!" The photos would be submitted online, and a survey invitation might read "We'd like your opinion on some new bar flavors." A B2B angle could be, "Send us a picture of your ugliest office chair," with a survey invitation about office furniture.
Obviously, these tactics aren't a fit for all types of research, especially large quantitative projects. But making research fun and easy is a good way to get fresh feedback. And to the research purists: yes, these are self-selecting tactics, but so are a lot of panels and other sample sources these days.
Get the information, make it fun, judge is wisely, and use it appropriately—just like any other market data.
[BTW, if you do a contest, always be clear; we never want to mislead people about prizes. And be sure to abide by any contest-related laws. Contest laws do vary by country.] [All comments welcome! Every 2 weeks I randomly select a commenter to win a Rockstar Mug:
PIC
. Next drawing is 11/6!]