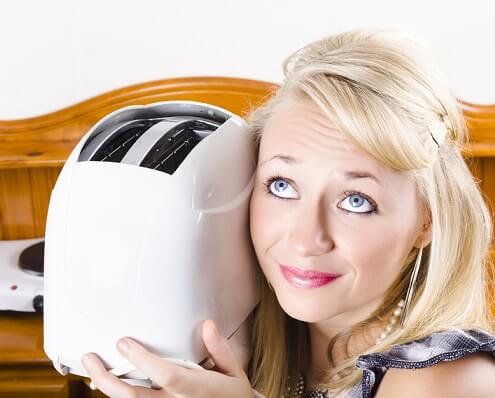 Is Your Market Research the Functional Equivalent of an iToaster?
If you really want people to be excited for your next market research report, take a lesson from other companies that enjoy product launch excitement.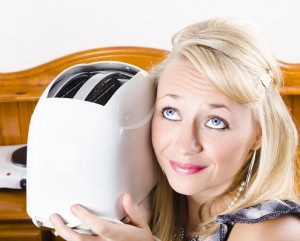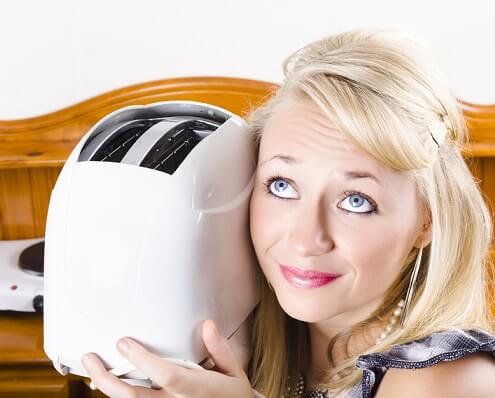 Let's use Apple as an example. Sure Apple has a loyal fan base that would get excited if it launched an iToaster. But the company enjoys a broader base because it consistently raises the bar on ease of use and innovation. If Apple started launching new products with dramatically less intuitive user interfaces and featuring stale technology, its new launch momentum would be lost. And quickly.
How can we apply Apple's momentum lessons to market research?
We need to show people that we researchers are raising the bar on ease of use and innovation.
The Market Research User Interface
Research can be complicated, especially to those people who may not be used to receiving it. What's the market research equivalent of an intuitive user interface? The deliverables. And to learn more about this topic, you are invited to join me and 150 of my closest New England-based market research friends at the New England MRA (NEMRA) chapter event, coming up November 18thin Waltham, where these two speakers will be presenting:
Katie Cleary of Campbell Soup will present, "The Future of Research Reporting – Telling our Consumers' Stories." Ms. Cleary is a Manager in the Consumer and Customer Insights Department at Campbell Soup Company. In her current role, she performs primary and secondary research for beverages and is responsible for research on the V8 brand. She brings a critical point of view as a market researcher within a large CPG company, and she is passionate about the future of market research reporting being essential to conveying consumer stories.
Charlie Richards of Tonic Insight USA will present, Behavioral Economics & Insight – Revolutionizing Inputs and Outputs." In this unique presentation, Mr. Richards will talk about applying behavioral economics concepts to both the initiation and delivery of research—leveraging BE throughout the market research process. With a unique background in anthropology and research, he specializes in applying an understanding of consumer decision-making to deliver business utility.
Market Research Innovation
The market research version of innovation isn't necessarily technology (though it can be). In fact, some of the most dramatic innovations in research right now are more about "thinking" than "doing." Two key areas of innovation in how we think about research are 1) behavioral economics and 2) unconscious decision making. The two topics actually do intersect a bit. And to learn more about them, you gussed it, please come to NEMRA's upcoming event. There, you will hear from three expert speakers:
Rob Duboff from HawkPartners will present, "Behavioral Economics: Rebooting Market Research for the 2000s." With previous leadership roles at firms such as Ernst & Young and Mercer Management Consulting, Mr. Duboff has experience working with numerous forward-thinking organizations. He has taught numerous courses on strategy and marketing, and co-authored the book, Market Research Matters. He has also published in The Harvard Business Review, Marketing Management, and other leading magazines.
Namika Sagara, Ph.D from the Center for Behavioral Finance at Allianz Global Investors, will present, "The Irrational Consumer: Understanding the Consumer Decision Making Process Using Behavioral Economics." Ms. Sagara is a uniquely qualified speaker; she is a consultant working with universities and companies to conduct research and apply academic insights from the field of behavioral economics and consumer psychology to real-world issues. Her work has been published in prestigious magazines including the Guardian and Science Daily.
Charles Swann of LRW will present, "Non-Conscious Decision Making," where he will dive into why understanding the non-conscious and emotional motivations behind a consumer's decision making process can help market researchers. As an experienced market research professional, Mr. Swann helps organizations identify practical applications. And as he says himself, he' a bit obsessed with having business impact.
Delivering a new research report is a lot like launching a new product. We want our product, the research results, to be embraced enthusiastically and put to good use. Join us on November 18th to learn from these and other speakers about how innovative thinking and user interface applies to more than computers and cell phones.
NOTE: Ticket prices start at $139. That's a whole day of education and networking, for one low price. You can register today. Visit http://newenglandmra.com/