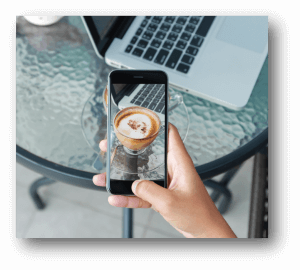 No, I'm not talking about Survivor: Market Research (how fascinating would that be!), I'm talking about ethnography. Mobile ethnography specifically.
As you know, ethnography is the practice of spending time with a subject group to better understand behaviors, interactions and overall culture. Researchers have long been facilitating ethnography projects: observing people in their homes and public places to gather insights around consumers' decisions, thoughts, and opinions.
With the prevalence of consumer technology nowadays, the ethnography subject can self-record their thoughts, feelings and decisions on their mobile devices. Consumer-generated video can improve researchers' ability to observe and analyze behavior, and because it's less obtrusive, participants may be more comfortable and behave more naturally. It has been argued that this method in fact removes some bias as the researcher/observer is not present.
All this sounds fantastic, but the reality can be daunting.
According to Frank Hines, a researcher with 25 years' experience and a mobile ethnography evangelist:
"The mobile ethnography market has become quite complex! The technology is changing so rapidly (especially with respect to handling video) and mobile ethnography systems are proliferating at a breakneck pace. The challenge is to sort out which tools will best achieve your research objectives."
In our upcoming Mobile Ethnography: Text & Video Methods class starting on May 18th and running for four weeks, Frank Hines will guide students through the process of planning and managing mobile ethnography projects, including tips on how to report the results. Topics include ways of capturing ethnographic data, in-class demonstrations of mobile ethnography tools from a variety of vendors, and learning to mitigate risks in this type of project. For a full class agenda, click here
Interested in seeing this class in action? Click here for a brief recording.
Register soon for Mobile Ethnography: Text & Video Methods class as this is a fan favorite class and will fill up quickly.