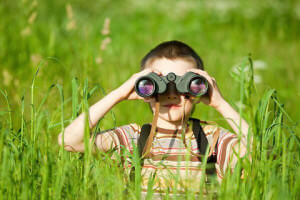 "Why observe? Why not just send out a survey and ASK?" asked a frustrated coworker several years ago. She was talking about an ethnographic study we were doing which involved observing customers in their home environment. Just being the observer made her uncomfortable and fidgety.
To answer her question, ethnography can be incredibly valuable. Observing and speaking with customers in an environment that makes them comfortable (such as their home or office) and watching their actions rather than solely asking them to self-report what they do can lead to both short-term and long-term insights.
I've witnessed 'aha' moments for new product development come out of ethnographic studies as well as those scratching-your-head moments, my favorite being "That is not what we designed that product for!"
Ethnography studies often include interviews and it's interesting to see the juxtaposition of what customers say versus what they do. "Ethnography isn't just about filming an interview with your customers," he explains, "You're looking for contradictions between what people say they do and what they actually do."
Can ethnography studies sometimes be labor intensive, expensive, and time consuming? Sure. Are they worth it? I would argue that they are. Seeing the context in which customers use your products or services and really understanding how people live can have long-reaching consequences on product development and strategy.
Intrigued? I hope so. Do you want to talk live with an expert and other research and insights peers interested in ethnography? Join us on June 20 in our live Introduction to Ethnography class where ethnography expert Frank Hines will provide us with a one-day crash-course in ethnography for market research. Our Introduction to Ethnography course covers when to use ethnography as a research methodology, how to plan a project, practical and ethical considerations, and how to avoid some common errors. You can view the class agenda here.
See you in class!
Looking to get certified? This class qualifies for PRC credits and is also an approved class for the Insights Association Certificate in Qualitative Research Principles.