DIY Research Article a Marketing Research Association Winner!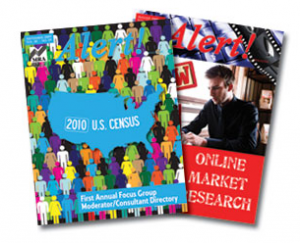 Great news! My article on DIY research "Why It's Good for Everyone" won the counterpoint contest recently run by the MRA's Alert! Magazine.
The article is reprinted in the MRA blog, here: Link1
I've received some amazingly positive response to the article. Most notably, from one of my favorite market research bloggers, Jeffrey Henning of Vovici, who declared it, "The best thing @ResearchRocks has ever written!" (@ResearchRocks being my twitter name).  It got circulated widely around the Twitterverse, and was even cited as inspiration for a wonderful blog entry by Canek Riestra (@criestra) here: Link2,  or in English here (using Google translate—so an ok version, but not perfect): Link3
Winning the contest also means I will have the opportunity to write 4 more columns in 2010 for Alert! My next article will be in the June issue.
So in case you missed it, here it is: Link4.  I welcome any feedback! And I always enjoy a good debate 😉