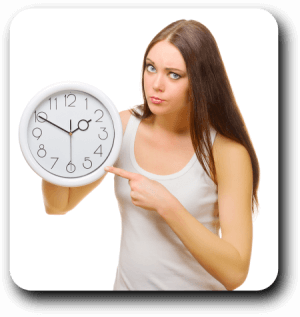 Article Synopsis: "The Impact of Survey Duration on Completion Rates Among Millennial Respondents"
Journal Quirks Marketing Research Review
By Dan Coates, MaryLeigh Bliss and Xavier Vivar
Synopsis by Research Rockstar intern Sarah Stites
Patience may be a virtue, but it has certainly never been one exhibited among Millennial survey-takers. With time now being the "scarcest of resources in an attention-based economy," long questionnaires only harm the corporation and alienate the consumer.
In their recent article, researchers Dan Coates, MaryLeigh Bliss and Xavier Vivar studied the impact of survey duration on completion rates among Millennials, a demographic quickly gaining prominence as roughly 1/3 of the current U.S. workforce.
In their study of 75 syndicated surveys, Coates and his colleagues uncovered some sobering results. After the duration of a survey surpassed the fifteen minute mark, roughly one in ten participants gave up. Moving toward twenty minutes, around 25 percent of participants abandoned the survey. By twenty minutes, one in three respondents had dropped off.
Thus, in order to keep customers on board, the researchers recommend a survey completion time target of twelve minutes or less.
Yet, there's another important factor to consider. What devices will your respondents be using to complete the survey? The researchers found that completion rates were about ten percent higher on tablets than on PCs, but ten percent lower on smartphones than on PCs. Thus, the recommended survey length mentioned above should be adapted and shortened to between eight and ten minutes when the survey is targeted toward mobile users.
In the end, the researchers advocate a purposeful, diligent and respondent-centric approach to survey design. If you ask a question that a bit of data mining could have obviously answered, but choose to put the onus of answering on your respondents, the latter may feel that their time is not valued. Similarly, if your questions are confusing and long, respondents may give up out of sheer frustration.
Did this article resonate with you? Could you use a brush-up on questionnaire design? If so, check out our courses Questionnaire Design 201: Scale Selection and 10-Point Checklist for Questionnaire Design coming up this spring!