3 Quick Tips for 2012 Market Research Success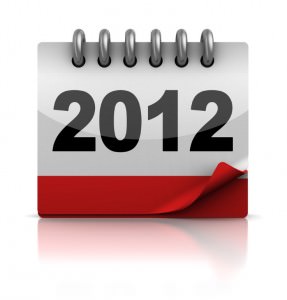 December can be a nice, calm month for market researchers. Typically a month with little data collection, few presentations and no travel, it's an ideal time to do a little 2012 planning. Here are three tips to keep in mind:
Get customer feedback on 2011 projects. If you haven't done it yet, it's time to practice what we preach. Ask for some honest feedback on recent research. What worked. What might want to be repeated in 2012. What requires further investigation.

Get aligned with 2012 corporate initiatives. Organization planning major international expansion in 2012? Planning to deploy green practices? Reducing time to market for new products? Whatever it is, now is the time to plan proactively for how market research can support key organizational efforts.
Get sample sources updated. Whether you rely primarily on an in-house market research online community (MROC) or panel, have a regular sample provider or some combination, now's the time to plan ahead for 2012 sample needs. Does your panel need refreshing? Does your MROC need expansion to cover new market segments? Have you had sample quality concerns in 2011 that need to be addressed before 2012 projects start? It's a common source of market research headaches, but better to plan ahead.
Well, I do have a fourth tip, but it may seem a bit biased, so I'll keep it brief: December is also a great month for some market research training. Check out our new real-time, instructor-led, online classes here:
https://www.researchrockstar.com/winter/