Research Rockstar blog…in a Word (Cloud)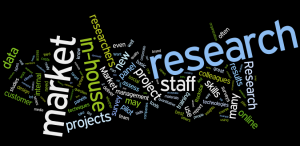 Who doesn't love a word cloud? I haven't looked at them in a long time, but it is still a fast (not to mention free) way to look at patterns in unstructured text. This is a word cloud created today using Wordle. It is based on the Research Rockstar blog.
Click the image to see a larger, cripser version.