Market Research Learning…via Twitter
Twitterversity News!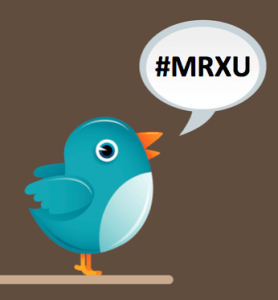 Based on input from attendees of the first Twitterversity, the next two topics have been selected and are scheduled as follows:
July 19: Social Media Research: 101 Social Media Research Tips
July 28: Principles of Market Research Project Management
Thanks to all who provided suggestions and ideas. Your input has been instrumental in planning these next two events.
For those who missed the first Twitterversity, this is a Twitter-only event where mini-lessons are released with the hashtag #MRXU. It's a great way to capture facts, definitions, and best practices.
To join the mailing list for details, agendas and updates, please sign up here. You can unsubscribe at any time.