Social Media + Market Research = ???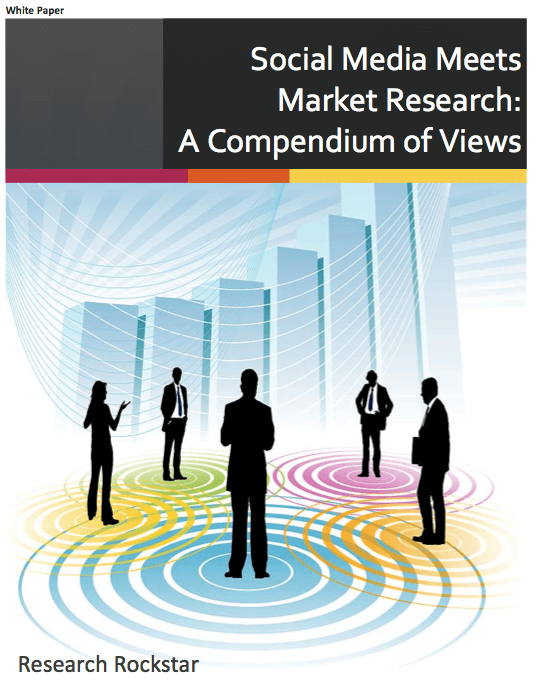 Will social media-based research methods create new opportunities? Solve existing research challenges? Or just create confusion? Get a balanced view of social media research. The applications, risks and opportunities. Research Rockstar's "Social Media Meets Market Research: A Compendium of Views," details a variety of perspectives, in a concise, easy-to-read white paper. In 9 pages, eleven articles from various authors are summarized for a balanced, comprehensive view. Get the white paper here:
By completing this form, you are opting in to receive email from Research Rockstar LLC. You may unsubscribe at any time.