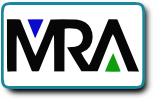 Rockstar Learning in San Diego
Planning to attend the MRA's fantastic ISC event in San Diego? If so, please consider arriving just one day early to take one of our classes in-person. And if not, maybe this is just the extra reason you need to make the trip worthwhile.
We are thrilled to announce that Research Rockstar has been selected to deliver 3 classes at the June ISC conference in San Diego. Research Rockstar instructors will be on-site delivering these classes, see details below.
When was the last time you set aside a full day to study one MR topic in depth?
It's been awhile, hasn't it?
The MRA has partnered with Research Rockstar to deliver three optional all-day courses the day before MRA's 2015 Insights & Strategies Conference. They are:
Each course includes a total of 7 hours of live instruction, examples, demonstrations, exercises, real-time Q&A, 1:1 instructor access and a completion certificate. The courses will be taught at the San Diego Hilton Bayfront from 9 AM until 4 PM on June 2, 2015. Lunch is included.
Save $150! Per student fee is $499 with a $150 bundled discount if you register for both ISC and one course at the same time. To register, please call MRA at (202) 800-2545.
Online Qualitative Research Methods
Instructors: Chris Barnes & Delanea Davis
Do you want to broaden the number of online research methods at your disposal? Topics in this all-day power program include social media research, crowdsourcing (idea management and prediction market platforms), social network sampling, webcam research, and more. Includes examples, demonstrations and exercises.
Questionnaire Design 201 – Scale Selection
Instructor: Greg Timpany
Market Researchers with some survey design experience quickly learn that scale choices are a critical part of the process. The choice, wording and formatting of different scales can have a huge impact on a project's success. Are the scales too complicated? Are they precise enough to yield actionable information? Will they encourage honest, candid responses? Survey research has many forms of risk. Social desirability issues, acquiescence bias, extreme response bias, and even just boredom, are all issues. Learn to mitigate the risks by being aware of many scale options, wording choices and formatting tips.
This power program covers various ranking and rating scales, including Likert, semantic differential, constant sum, and more. The class also delves into decisions related to the choice of even versus odd scales, number of points (5? 7? 10? 11?), and related topics. The instructor will also cover scale selection considerations for both online and telephone data collection.
Behavioral Economics for Market Researchers
Instructors: Kathryn Korostoff & Namika Sagara
High-profile books like Dan Ariely's Predictably Irrational and Daniel Kahneman's Thinking Fast and Slow have not only been business world blockbusters, but market research industry catalysts for change. Now more than ever, market researchers are aware that self-reported behaviors and emotions can be challenging to capture. In this class, market researchers will learn key behavioral economics (BE) concepts and how they apply to research methods and analyses. Can we researchers improve market research insights and mitigate market research risks by leveraging BE lessons? Yes!
This class will teach and demonstrate key BE concepts such as priming, framing, anchoring and loss aversion. In-class exercises will give students a chance to experience applying BE lessons first hand. The market research version of innovation isn't necessarily technology (though it can be). In fact, some of the most dramatic innovations in research right now are more about "thinking" than "doing." Key areas of innovation in how we think about research are coming from behavioral economics and related research on unconscious decision making. What are BE's implications for questionnaire structure and wording? How about for focus groups and IDIs? What are the implications for pricing research? Branding research? Find out in this workshop.
Early bird deadline: April 24