Kathryn Korostoff to Present a Quirk's Webinar: "Think Outside the Survey"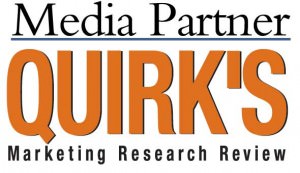 Kathryn Korostoff will be presenting a one-hour webinar on Thursday, December 15, 2011 at 12:00 pm (CST). This webinar is ideal for anyone interested in learning emerging market research techniques.
Think Outside the Survey: 14 methods to change how your colleagues and clients perceive market research
Based on the new eBook, "Think Outside The Survey", Kathryn Korostoff will discuss 14 specific methods that will change how you and your colleagues and clients think about market research. Too many people dismiss "market research" because they equate it with surveys and focus groups. Our goal is to get them to understand that market research is more, much more. Korostoff will present 14 market research methods that aren't surveys or focus groups. These are the methods we need to raise awareness of, so that people, won't dismiss market research – even if they are dismissing surveys.
Some of the methodologies discussed include:
Biometrics
Crowdsourcing
Mobile Research
Neuromarketing
Video Research
+ 9 more methodologies
There will be a Q&A session at the end.
Let's spread the word that it is time to think outside the survey. Let's start by educating ourselves about the new methodologies. Click here to register.
This webinar will be hosted by Quirk's editor Joe Rydholm and is sponsored by Zoomerang.