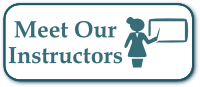 7 Strong: Meet Our Amazing Market Research Instructors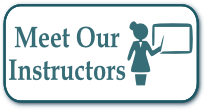 Research Rockstar's instructor roster is now 7 strong. Well, 8 if you count our founder, Kathryn Korostoff who also teaches. Check out the Research Rockstars who teach our market research classes:
Susan Abbott is president of Abbott Research and Consulting.  Susan is a specialist in customer insight and innovation; expert qualitative research of all kinds, including online communities and discovery labs. She also shares her research insights on her blog. We look forward to Susan facilitating some of our qualitative classes.
Delanea Davis, founder and President of Solstice Strategy Partners, LLC, has led some very engaging classes on Writing Qualitative Research Reports and Managing Focus Groups. She brings her 18 years of professional experience with her to the class, and some very funny stories too!
Jeffrey Henning is the founder of Researchscape International, a market research publisher that enables customer-driven organizations to keep up with changes in consumer attitudes and behaviors.  Jeffrey is a member of AAPOR, ESOMAR and the Marketing Research Association. In 2012, he was the inaugural winner of the MRA's Impact award. He is a well-known market research expert; follow him on Twitter @JHenning.
Janis Haywood, an Independent Research Consultant, is an experienced quantitative research pro. We are thrilled to have Janis teaching quant classes for us, most recently Questionnaire Design 201. Janis has broad experience, but we especially love her CPG research stories!
Karen Lynch, founder of Karen Lynch & Associates, has more than 20 years of experience as a qualitative researcher, facilitator and trainer. She is also a talented writer; check out her market research blog here. Karen teaches Qualitative Research topics for us, bringing amazing tips to our students from her experience moderating hundreds of focus group and individual interviews.
Dr. Steven Struhl is the founder of Converge Analytic. His specialties include discrete choice modeling, segmentation, Bayesian networks, machine learning, conjoint and other trade-off methods, market simulation, market structure analysis, product and service optimization, and more. He wows our students while teaching Introduction to Conjoint Analysis and other quantitative research topics.
Greg Timpany, co-founder of Anova Market Research, continues to impress us with his Quantitative Market Research knowledge.  Greg has honed his Market Research skills for more than 20 years, and shares lots of instructive, real-world examples in his classes. We have been so lucky to have Greg lead a number of our Introduction to SPSS classes.  Greg also tweets about market research topics; follow him @DataDudeGreg.
All of our instructors are actual market researchers. They speak from experience. They share real stories about market research successes and even failures. Their knowledge is practical, not theoretical. And frankly that's what makes our classes so fun: they aren't full of boring, academic information you will never really use. It's all about real applications, best practices, and risk mitigation.  See our complete class options on our Training Store.