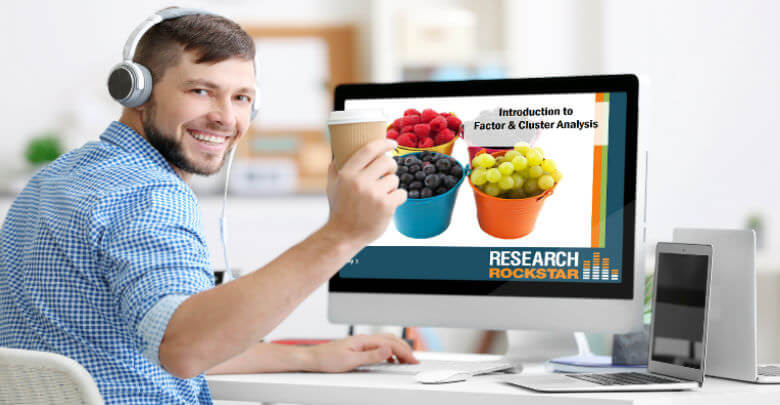 Want To Watch Videos Of Actual Research Rockstar Courses?
Have you been wanting to try a Research Rockstar course?
Have you ever wondered what the virtual classroom experience is really like?
Check out 3 recordings from actual research Rockstar courses.

Look, we know you have options when it comes to market research online training. And we are glad you have options: there is no one-size-fits-all when it comes to learning formats.
But I want to make it easy for you to try ours. I think you'll find that our online training is fast, fun, convenient, and highly interactive. Many of our students tell us they not only learn a lot, but that they are able to immediately apply their lessons to their real-world work. Our 10 instructors are all subject matter experts who truly enjoy helping all researchers become Research Rockstars.
Please enjoy these 3 free videos. And do let me know if you have any questions.
Sincerely,
Kathryn 
Kathryn Korostoff
508.691.6004 ext 705
KKorostoff@ResearchRockstar.com