Vote on the Best & Worst Market Research Industry Predictions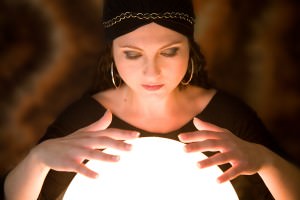 Over the next few weeks, we will see a flurry of end-of-year market research industry predictions. Many will rehash things we have known for years. Some will predict the "end" of market research. And a precious few will give us fresh, useful ideas about the industry's future (see this post from Tom Ewing's Blackbeard blog).
We do this each December, and this year will be no different.
Or will it?
I suggest that rather than just release our various predictions on fragmented blogs, twitter feeds, article sites and LinkedIn forums, we add a new element. One that will give us all a chance to vote on the predictions—so that we can leverage some collective judgment and identify the "best" predictions.
To support this, I have set up an IdeaScale voting site titled, "Market Research Predictions Site." 
I have started by posting 9 of my predictions (though I confess, one is there to stimulate debate, and not because I actually believe it myself). You can vote on mine, and add your own (which others can then vote on).
My plan is to let this site run for a few weeks, and then conclude it by publishing (and sharing) our top 20 predictions, along with recognition of our top market research futurists.
I know you all have a lot of demands on your time, and I don't want to impose.  But if you can spare even 5 minutes, you will see that it is very easy to vote and add your own predictions. Perhaps this will be an easy way for all of us to gain fresh insights for 2011 and beyond. I know I can't wait to see which predictions get the most votes.
[Please leave any Comments here, vote here: http://mrpredictions.ideascale.com/, or leave a comment on my blog line at 508 691 6004 ext 703]