Unilever Accreditation Program for Qualitative Research Suppliers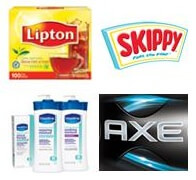 "The concept is commendable; the execution open to debate; but the intent has to be admired and accepted." Trivia time: to whom does this quote belong?  Vince Lombardi? Barack Obama? Perhaps Benjamin Franklin?
I bet nobody guessed Pete Laybourne.  This quote from the conclusion of Pete Laybourne's article, Damned if You Don't. Thoughts on the Unilever Accreditation Programme reflects the author's take on the Unilever Accreditation Program.   So what's it all about?
In May 2012, Unilever announced a new accreditation program for qualitative research suppliers.  To make the grade, research providers will go through a Unilever-developed and enforced process to gain the credentials necessary to bid on Unilever projects.  You likely know that Unilever is big (it owns brands as diverse as Axe body sprays to Hellman's mayonnaise, not to mention Lipton, Pond's, Vaseline, and many grocery store icons), and it is easy to imagine that the company is a significant consumer of qualitative research.  So when it changes how it buys such services, everyone is paying attention.
While Laybourne's article presents a good mix of pros and cons, it does tilt a bit to the skeptical.  He reveals a protective cynicism in some of his comments, including his interpretation of the evaluation process: "…80 characteristics were identified upon which potential candidates were to be assessed or found wanting. In effect candidates were expected to pass on the majority of the characteristics…of what makes a good qualitative researcher. So a creative discipline is to be judged by mechanical process where most boxes ticked wins?"
Why This Matters To All Qualitative Researchers
Unilever is a major brand, and creating an accreditation program sends a message to the market research industry: we need more proof that suppliers are truly qualified.
But shouldn't this proof come from the market research industry's many, fine professional associations? Potentially—if they were to partner on a global basis. Alas, Unilever is more global than any of the research industry associations individually—most of which are country or region-specific (not to mention the others ways in which they are fragmented).
Since the industry isn't there yet, a client-side organization has stepped in to protect its own investments. Unilever uses qualitative research heavily, and its leaders need to be confident in the quality of market research used to make informed decisions.  They are apparently willing to incur what must be significant costs to operate this program.  I don't think anybody can argue with the intent.
However, this is an enormous undertaking for a single company, even one as large as Unilever.
Call me a hopeless optimist, but is it unreasonable to think that maybe Unilever could partner with other global organizations to drive an effort for standardized market research certifications?  Perhaps enlisting the help of a few, select, professional associations?
Qualitative Quality
I commend Unilever for taking the first plunge towards creating a multinational accreditation program that has the potential to shift perceptions of the market research profession.   And I look forward to seeing how the professional associations respond.
For further thoughts and facts regarding the Unilever Accreditation Program, read QualBlog's post here, and Brian Tarran's (from Research Live) article here.
[Want access to more market research articles and training materials? Sign up for the Research Rockstar newsletter: SIGNUP]