Please Take My Survey: Getting People to Accept Your Invitation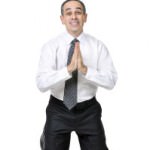 Once you have taken the time to craft a fantastic questionnaire, the challenge becomes: how do you get people to actually take it? Of course, having a great list (or access to an alternate sample source) is key. But so is the way in which you present your invitation. Think about the last time someone sent you a survey invitation. What questions came to your mind before you decided yay or nay? I'll bet it was the following three questions—even if you did not articulate them this way:
1. Why should I take the time to complete a survey? You should tell them, and be earnest. Let your participants know how much you value their input. Let them know how the data will be used. Key phrases include:
"Your input will help us to improve our services."
"Your feedback will help us develop new products for clients like you."
"At company X, we are always seeking new ways to improve customer service. And the best way to do that is to ask the experts—our customers."
2. What's in it for me? Offer an incentive. Yes, it helps. The promise of future products that are aligned with their needs is nice, but a bit intangible. If this is a survey of your own customers, offer them a coupon or discount code. Other popular items include Amazon gift cards and drawings for tablet computers. Note that different states and countries have different laws about contests and drawings; be sure to get appropriate legal advice.
3. Is it going to be annoying? Let them know up front that you have a nice, short, respectful survey (and be sure that your survey is just that).
Of course, the invitation text is only part of the puzzle. For more tips on maximizing response rates, see Jeffrey Henning's excellent article from last March, which cites the work of Weimiao Fan and Zheng Yan, and another one from May citing the work of Joel David Bloom, Ph.D., from the University at Albany .
[Do you have staff that could use some market research training? Check out our online classes; most are under an hour, and all can be viewed conveniently from any web browser.]