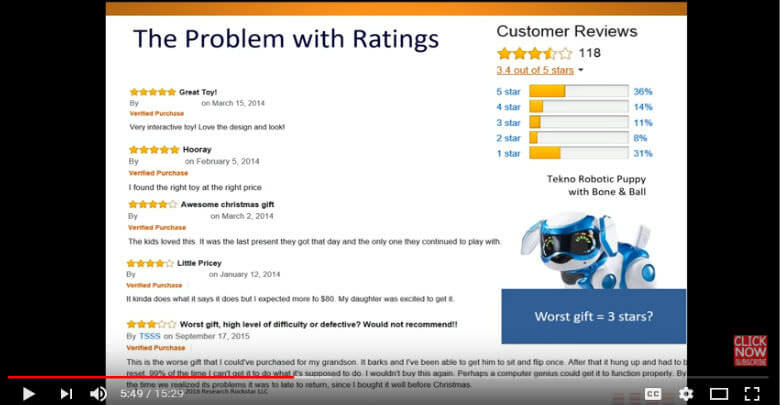 [New Video] Market Research Questionnaires Over-Rely On Rating Scales
How often do you see questionnaires that are effectively just a string of 5-point rating scale questions? Makes you cringe, doesn't it?
5-point rating scales can be useful, but there are many other types of scales. And not all scales are rating scales at all! Unfortunately, many people know rating scales, so they default to them.
In this short video, our lead instructor Kathryn Korostoff talks about two problems with over-relying on rating scales, and shares sources for expanding your scale repertoire. Great questionnaires can effectively measure attitudes and behaviors: but not if you use the wrong scales.
Please share this video with any colleagues who may be learning questionnaire design. And if you think the video has value, please do like and subscribe on YouTube!