Market Research Training Options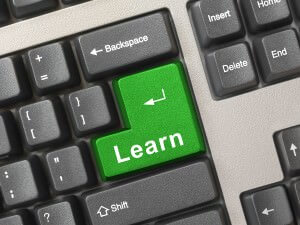 I am a big fan of online training; the convenience (no travel!), the access (watch a class as many times as you want!), the immediacy (get the info you want NOW!), and the customization (skip the stuff you know; fast forward to the good stuff!). Oh, and it's 80% of Research Rockstar's business. So, yeah, I am a little biased.
But online training isn't the best option for all market research topics, or for all learners. From time to time I do have clients for whom I recommend in-person training options. This is especially true for clients interested in focus group moderating and hands-on statistical analysis. Focus group moderation and hands-on statistical analysis do require teacher interaction, as the nuances can get complex and immediate teacher feedback is critical. And there is the occasional client who really does prefer attending 2-day seminars away from home (some people just learn better when they are in a different setting).
When I do recommend in-person training, these are the options I most often suggest:
Burke Institute: I ran an agency for 13 years, and this is where I sent my employees for in-person training. Great content, excellent teachers.
RIVA: Some of the best moderators I have worked with had their training at RIVA.
SPSS: If you want hands-on training with SPSS, well, it's kinda obvious.
And then there are market research conferences and workshops where some excellent educational content is available. Some of these are annual events:
The topics offered in Research Rockstar's online training library are generally different from the ones offered by in-person venues. Research Rockstar classes tend to focus on:
Practical considerations when designing projects
Best practices for hiring and managing market research agencies
Tips for managing specific types of projects (such as message testing, product concept testing, customer loyalty, and brand awareness studies)
Recommendations for how to create and promote market research results within your organization
Concise overviews of market research methods and techniques
Strategies for maximizing market research success
These topics can be handled well in online formats. The content is precise and can be clearly documented. And these are topics that are convenient to have online as a reference tool; Research Rockstar members just log-in anytime they need a refresher.
So, yes, I'm an advocate for online training. But several excellent options do exist for in-person training on market research topics.
[Did I miss your favorite in-person market research training resource? Please add it in the comments. Thanks.] [Seeking some type of market research-related training but having trouble finding resources? Email or call me with your topic of interest, and I'll try to make a recommendation.] [Read our recent News Release about Research Rockstar Online Training:
NEWS
]