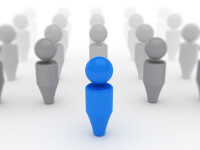 Market Research Agencies and Their Websites: Finding the Good Ones
Websites are the virtual storefronts of market research agencies. It's where you often get your first impression of a potential research supplier. You peek in the window and see if the goods are narrow or diverse, dated or current. You get an impression about personality and culture. You may even get a sense of trustworthiness.
But if you have ever looked at more than 2 or 3 agency web sites, you will see that the quality and content vary dramatically. Almost dismayingly so.
So how to compare them? How to decide if an agency is worth further consideration?
I recommend using the following 4 criteria to assess market research agency websites:
Educational content. Number of white papers, videos, blogs and other content that educates client-side visitors. An agency that invests in client education is an agency that values its client relationships
Standards and ethics. Visible statements about market research ethics, and adherence to standards promoted by the industry's professional associations such as CASRO, the MRA and ESOMAR. Choose agencies that have solid credentials; alas, there are many that do not.
Friendliness. Based on a site's overall readability and ease of navigation. Why hire an agency that can't communicate about research in an accessible way?
Innovative thinking. Has staff-authored books or papers on innovative topics, promotes new methods on website or blog. Perhaps even shares agency-funded "research on research." An agency that spends some time and money investing in research methods will be able to best advise you on what methods will best meet your needs; you don't want to go to a doctor that hasn't been trained in 20 years, do you?
Obviously, a market research agency's website is only one way to become exposed to its capabilities. Still, it is an important one. To find links to market research agencies and their websites, try the AMA's Green Book, Quirk's directory, the MRB Directory, or for a more global listing, ESOMAR's online directory.
[This is part 1 of a 3-part blog series on market research agency web-sites: the next post will cover some of my favorite agency websites which meet the criteria above. Be sure to get the RSS feed so you don't miss parts 2 and 3: subscribe.]