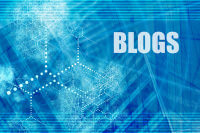 Great Market Research Blogs: Part 1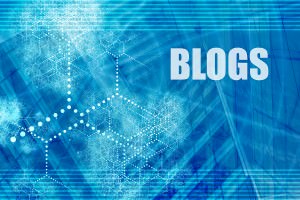 Blogs tend to be a little less filtered than traditional magazines and newsletters. And that is exactly why I like to read them. In the market research space, there is no shortage of blogs. But I do find myself regularly checking these 5 (I'll post a part 2 on other faves next week):
MR Heretic's "Market Research Death Watch blog." First, I just love the word "heretic." Consistent with the name, the blog posts fresh, unforgiving looks at market research. Always worth a read. My only complaint: wish he posted more often! From a recent post, "The experimenters are labeled heretics by those with a vested interest in the status quo. The MR dinosaurs can see the comet hurtling toward them, but they refuse to evolve while the money is still flowing into their pockets."
From Vovici (Vovici blog),  honest observations of market research trends, obviously based in lots of experience. This blog also shares useful data. Check this article out—you 'll see what I mean: LINK.
"Bad Research; No Biscuit" (blog link) posts wonderful critiques of online questionnaires and related topics. I don't know who this person is, but I think the blog is great. Love the screen shots from actual surveys so that we can all ridicule the bad research together. Hope I never see one of my clients' surveys here!
Zebra Bites by Katie Harrris (who also is on Twitter) covers qual research topics, with a good dash of sharp thinking about research communities as a recent focus. I also like her format: she tends to post short pieces that make a strong observation and then asks the important questions. She makes me think.
Compete's blog. OK, this is more tidbits of actual research data than a blog about research…but I like it. The folks from Compete post frequently about current topics. What's the buzz on Droid? They blog it here: LINK.  Pretty generous data sharing.
MRB, the Market Research Bulletin. Calls itself, "a member driven online bulletin board." But to me, it often reads a lot like a blog; timely articles, current topics, with a focus on news from the market research industry…but some commentary as well.
Others have been excellent, but not updated in months 🙁 You know who you are….
So what research-related blogs do you read?
[Hey, are you located in Massachusetts? I am hosting a seminar in Burlington on 12/8 for people interested in learning about online questionnaire design: http://researchrockstarclass.eventbrite.com/]