Request a Free Class Sample Today
Why have over 1,600 people taken Research Rockstar classes?
For the fans, of course!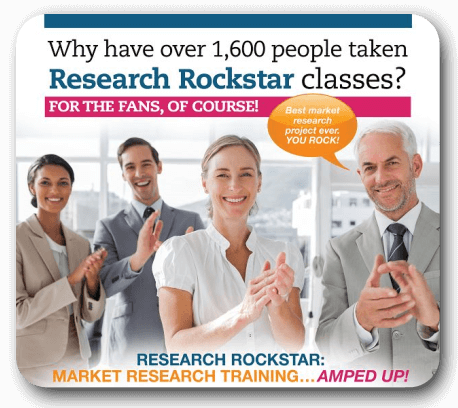 Want to be a Research Rockstar? As a Research Rockstar, you will tackle your market research projects with confidence, and gain new fans along the way.  Our market research training covers over 15 topics for professional research quality, and includes two certifice options from the Marketing Research Association (MRA).
Starting with the basics? Try our Market Research Fundamentals bundle.  Need help with customer satisfaction research, market segmentation or product concept testing? We have those and many more.
To request a free class sample, fill out the form below or contact us today at (508) 691-6004 ext. 701.
By completing this form, you are opting in to receive email from Research Rockstar LLC. You may unsubscribe at any time.