Choose from two options:
Single class purchases. Select the class you want, and watch as often as you like for 30 days. See our class list here.
Membership purchases. Research Rockstar members get unlimited access to our market research courses, RFP templates, ebooks, and everything else we offer. Anytime. Anywhere.
Pssst…want to see what classes are available for the different membership levels? Check our class listing here.
And if you'd like more information on each membership level, you can click here to compare what each level offers!
Join the Rockstars With One of Our Four Pass Levels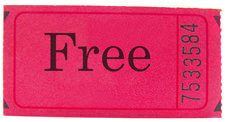 Free access pass: It doesn't cost a lot of money to party with us. In fact, it costs nothing. Get unlimited access to our mini-courses, newsletters, ebooks, and RFP templates with this single-user membership.
Grab your member pass!
VIP pass: Some of you want special treatment—and of course you deserve it. In addition to everything offered with our free access pass, VIP members get to step it up with full-length courses (30 to 60 minutes in length) for more in-depth information. And yes, you are worthy. $600/year.
Grab your member pass!
Backstage pass: To become a research rockstar, you'll want to practice with the masters. You'll get everything included in the VIP pass, plus 1 day of custom advisory service, and 20% discounts on exclusive on-site workshops. $1,200/year.
Tour Bus: Want to bring all your colleagues along for the ride? Get on the tour bus with this VIP-level pass for your entire team. Up to 10 members hop right in with you for unlimited access to all the VIP resources. $2,400/year.
Grab your member pass!