Research Rockstar Scholarship Program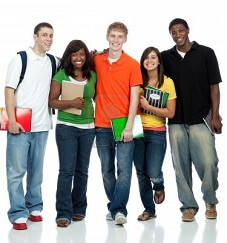 Preparing Today's College Students for Tomorrow's Market Research Careers
What we are offering you:
A great opportunity to learn about Market Research…..for free!
The chance to take many of our real time market research classes within a one year period. [Space permitting.]
Exploration of interesting subjects that may not be available at your school.
A fantastic addition to your resume.
What we are asking of you:
Show up to the class for which you register (done virtually…how easy!)
Be an active participant in class.  Join in!  Ask questions!  Challenge us!
Provide feedback when requested.
That's it!
How the program works:
Fill out the form below to apply for a Research Rockstar scholarship.
If you are accepted:
You will be notified of open spots in 3-6 of our Market Research classes each month.
Classes are offered between 11am-1pm OR 1pm-3pm Eastern Time.
Register for the class (or classes) of your choice…remember: registering means committing to attend!
If you need to miss one class we will understand but if you miss two, sorry, you will be withdrawn from the program.
Research Rockstar Scholarship Application Form:  
(You must be a current full time student at a college or university to register!)
By completing this form, you are opting in to receive email from Research Rockstar LLC. You may unsubscribe at any time.