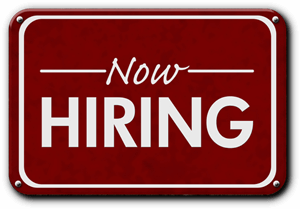 | | |
| --- | --- |
| | Interested in joining a team of professionals passionate about market research excellence? We have a small, friendly office in Southborough, Massachusetts. Employees enjoy lots of training opportunities and telecommuting on Fridays. Research Rockstar is a WBENC-certified woman-owned business. |
Current Openings:

Instructors Wanted

Do you have an uncanny ability to translate complex research and statistics concepts into simple language? Can you engage a group? Do you have the ability to project credibility and enthusiasm? Want to learn about teaching in a virtual classroom? We are currently seeking instructors for quantitative research topics. This is freelance work, and can range from two to eight hours per week of teaching, with an option for on-site training gigs. Interested? Check out our quant class topics here and reply to LHuang@ResearchRockstar.com with the names of those classes listed that you feel most qualified to teach.

Online Marketing Assistant

Want an opportunity to learn all about online and content marketing? If you have existing skills in WordPress, HTML, database software, and insane PowerPoint talent, we want to hear from you. This is an entry-level position; no experience necessary. For more information, please email a short note describing your applicable skills to KKorostoff@ResearchRockstar.com.

Top 7 Reasons to Join Research Rockstar

You want to be part of a small business where you can have a direct impact on success.
You want access to training opportunities.
You enjoy technology and want to be part of a team that leverages it for business optimization.
We are a leader in our industry: we serve the biggest and best clients, including many F500 companies.
We love new ideas. We are not stuck in our ways, and as a small business there is no bureaucracy.
You love the idea of telecommuting on Fridays.
We laugh. A lot.